Patio Door Grids
We have several grid options to enhance the look of your window.
Between the Glass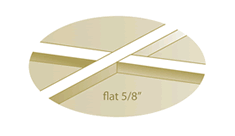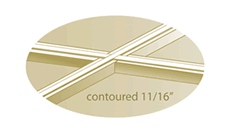 Contoured grids are not available in coated exterior colors.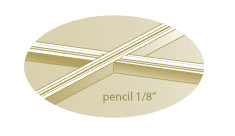 NOTE: 5/8″ flat style grids will be color matched to exterior window color.
Interior Colors Available:


Exterior Colors Available:






NOTE: colors on screen may differ slightly from actual colors.
Simulated Divided Lites
Crafted of durable PVC, simulated divided lites are located on the outside and inside of the glass and provide the appearance of individual panes of glass.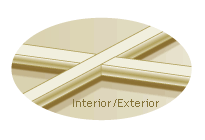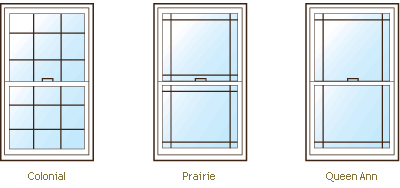 NOTE: Exterior color options are available on all Alliance products. The wood grain option is available only on Hawthorne models. When grids are ordered, the color will be made to match the exterior frame color.